---
Choose Your Own Adventures
choice images by jayemouse
links to every cyoa i have made can be found here! use this to simulate rolling dice, if required
my cyoas will always be free to play, of course, but i would very much appreciate any amount of support in return for the things that i create. many of my cyoas take a lot of writing and a lot of work, and as long as you're not struggling yourself, even the smallest amount that you can offer would still mean a lot to me. i hope to make a lot of things that you'll enjoy.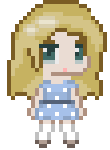 thank you! click here to return to the misc index
---
Frontier CYOAs
These stories all take place in a parallel dimension reminiscent of the American wild west.
Homestead CYOA - You move to the frontier, and are granted a plot of land that nobody can ever take from you. Learn about the local area, wildlife, and the events that go on in the area. Make choices about what you're going to farm, how you're going to live, and who you're going to make friends with along the way.
Included is 'Trials and Tribulations', an expansion set one year after the core adventure. It puts you in the role of the mediator in a number of local disputes. The expansion focuses less on the homesteading, and more on your potential adventures.
The Fury of Hell - Build your base, gather supplies, rescue survivors, and lay seige against the forces of darkness. You'll be fighting zombies, and worse monsters, in the same setting as the Homestead CYOA. It can be played entirely standalone, or as an expansion. There are one or two dice rolls, and you can use this page for that.
Partially inspired by the Man With A Harmonica musical track composed by Ennio Morricone.
---
Eitador CYOAs
These CYOAS, currently all cyberpunk, follow major events in fictional continent of 'Eitador'.

NO FUTURE (v1.2) - You wake up in a hyper-capitalist cyberpunk future. Make money, upgrade yourself through transhuman body augumentation, choose your allies, and decide what your role will be. It's 14k words total, featuring a lot of worldbuilding. It has character stats, so you'll need to keep track of a few different numbers as you play. [v1.1 Imgur Album (outdated)]
DAYBREAK - Mech Warfare CYOA (v1.1) - In 2080, an intense war rages in Daybreak. You're chosen as a mech pilot, and sent out to try and change the direction of the fight. This CYOA lends itself to a variety of different builds, as you could choose different ways to upgrade your mech, augument yourself into a supersoldier, or even gain personal command of a small army.
Eitador Timeline
Stories: Visitors | Time of Your Life
---
Misc Mid-Length/ Long CYOAs
Pixie Hearts - This is a wish fulfilment fantasy with nature and cottagecore aesthetics. It's quite personal to the things that I want. You're granted powers and adventure by pixie magic, and you get to decide how it manifests!
A Black Rose - Choose from a list of stylish and thematic powers related to the aesthetic of dark academia.
Dream Home CYOA - Build the home of your dreams! It's quick to play. Choose the location of your home, how it's designed, and what rooms you want it to include. There are very minor magic/ fantasy elements for some of the rooms.
The Smiths CYOA - Spend points to gain a number of powers or improvements to your life. The aesthetic of this CYOA is based on 'The Smiths', and the options are all inspired by lyrics from their songs.
The Horror Movie CYOA - Design a monster, and pick from horror movie tropes to come up with something you think is fun and imaginative! It's less about making a powerful build than most CYOAs, and more about prompting an interesting story. It's strongly inspired by movies of the 1980s, especially puppet horror movies and exploitation films.
Frankenwaifu (18+) - An NSFW 'waifu builder' CYOA based on the movie 'Frankenhooker'. It's supposed to be silly, and take place in a kind of weird and sudden amoral delerium. This is a CYOA for adults only.
the skeleton war - a silly cyoa where you've been drafted into the skeleton war, and can choose three items to help you fight
---
Collaborative CYOAs
These were all created with my boyfriend, who writes CYOAs as UnendingJunrei.
Perfect Date CYOA - This is a laid-back CYOA created for Valentine's Day. You get to design a date or romantic getaway. You can go with your partner, a prospective partner, or historical or fictional figure.
Gift of Faves - Movie Date Edition - Gain powers based on movies we watched in 2019, and specifically movies that we both enjoyed.
Gift of Faves - Movie Date Overpowered Edition - Choose from powers deemed too strong for the power level of the first CYOA.
Gift of Faves - Movie Date Second Edition 'The Squeakquel' - A sequel to the original Movie Date CYOA with a larger selection of powers from movies we watched together.
---
Short CYOAs
These CYOAs are small, single images, with one or two choices each. They're each playable in just a few minutes, making them good if you're low on time, or just want a quick introduction to the format. The first one, 'cosy cyoa', is the most upvoted post of all time on the r/makeyourchoice subreddit.
There's also one 'RYOA', or 'Roll Your Own Adventure'. You can use this page to simulate rolling dice.

---